Company explainer videos are a fantastic way to get your company's message across about its products or services to potential customers or clients. Because they're easy-to-digest, company explainer videos can help your target audience to engage with your products and services in a relaxed way.
To create a company video that your customers will engage with, you should keep in mind your goals. In this post, we share with you our top 5 tips for creating company explainer videos that will help you attract new custom and convert into sales.
2D Animation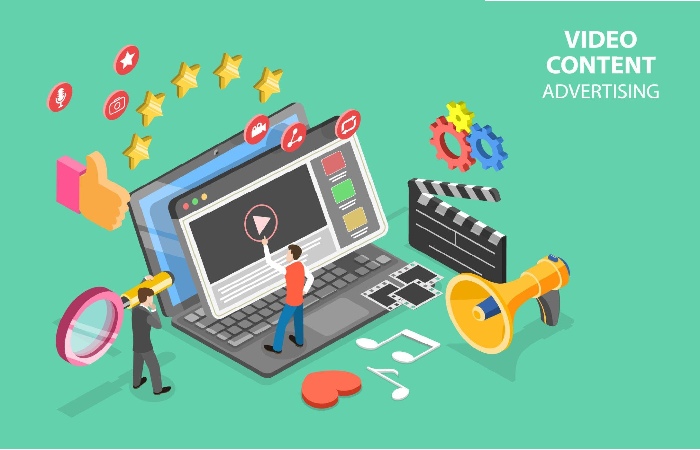 A 2D animation video is a great way to captivate your audience as it uses a variety of colourful illustrations, animations and storytelling to showcase your company's products and services.
The great thing about them is that they can help to promote your brand in a relaxing way. This helps to form stronger connections with your customers, keeping them engaged much longer than many other forms of content such as images and text.
A 2D animation video created by a 2D animation studio can pay dividends for your company as it can easily explain anything you want in a fun and engaging way.
Build a story
Before you start to build your company explainer video, you need to understand why you're creating one. What do you want to achieve by creating this video? Do you want more click-throughs and conversions? Or do you want to capture your audience's attention? Whatever your goals, make sure that you write them down as it will help you to stay focused when creating your storyboard.
Before creating a storyboard with an agency, consider asking yourself:
What do I want to get out of making this video?
What consumer am I trying to engage with?
What will my call to action be?
How will I define and measure success?
Keep the script short and sweet
It's no secret that videos are one of the most powerful marketing tools there are – it gets more engagement and drives more growth than any other type of content. But, you'll only reap the rewards if your video is engaging. That doesn't mean you have to spend thousands on creating one, but you do need to put some time into planning your video and that includes your script.
For videos on social media, you want to ensure that it is no longer than 90 seconds if you want to keep your audience engaged, so you need to keep the script short and sweet. Before writing your script, consider the below:
Who are you making your video for? When you've identified your target audience you can start to write your script for them. There's no point in using slang words if you're creating a video for people of retirement age so think about this carefully.
What's your goal? If you don't know what the point of your video is, you'll have a hard time writing a script
Once you know who your video is for and why, you can start to write your script. The best advice we can give you is to write your script, and then trim it to fit the length of your video.
Tailor the length of your video
Creating animated explainer videos can feel like a daunting task, especially with so many things to consider. How can you craft a video so that you stop someone scrolling and make them watch it? A valid question, but did you know other than your content the main driver is video length.
The ideal length for an animated explainer video is no more than 1 minute 30 seconds long. This is because audience engagement decreases from around 2 minutes, so anywhere up to 1 minute 30 is a good range and will ensure your audience stays engaged.
Show the problem as well as the solution
When you own a company that sells products or services, the main thing that makes you stand out is how you can solve your customer's problems. Of course, your customers don't need to know every small detail about your product or service, they just want to know how it's going to make their lives easier.
9 times out of 10, your customers don't know what their problems are, but they're always searching for something to make their life easier, and this is why you need to show them why your product can do just that!
When doing this, always highlight your USP and show your consumers why your product reigns supreme over your competitors.
When you do this, you can guarantee that you will gain more click-throughs to your website and in-turn generate more sales.