Starting your first business from scratch is always risky. However, if you proceed with caution and anticipate all potential risks, you can actually succeed. If you want to make some extra money or have a profitable full-time job, car detailing can be a great option. It is an excellent business option because you don't have to spend a lot of money to get started.
The beauty of car detailing is that the entry barrier is low, and you can start making money quickly by concentrating your efforts on a few key areas. Running a successful car detailing business often has little to do with performing the detailing services themselves. However, you must manage all of the other aspects of business ownership. After all, there's a lot more to it than just washing and polishing cars and making money. In this article, you will learn how to start a car detailing business in 4 steps.
Describe your services
For starters, you should create a simple menu of services you intend to offer your potential customers. If you decide to become an auto detailer, be honest about what services you can and cannot provide with the equipment you currently have. Specialty services, such as carpet cleaning, require the use of expensive equipment, such as a carpet extractor, so it's best to start with simple services that don't require a large upfront investment.
While offering a wide range of services can broaden your market reach, it's critical to stick to the basics and avoid unnecessary expenses. In the beginning, you should stick to simple clay, wash, and wax detailing techniques and avoid those that are more expensive. You must distinguish yourself from what customers can expect from an automatic car wash.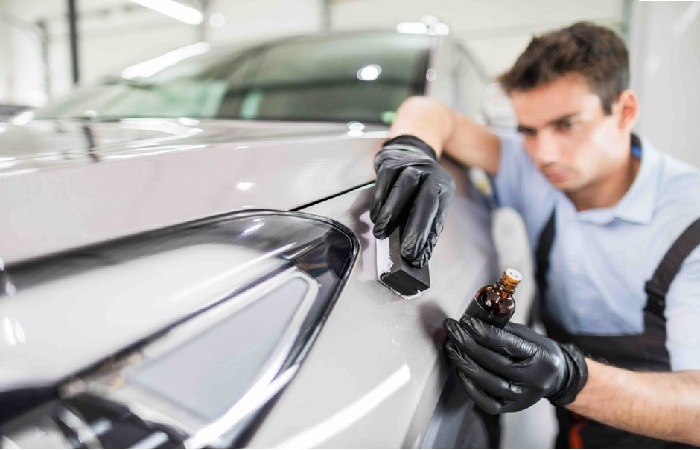 Use quality equipment
Making an investment in quality essentials for the business, whether in the form of equipment, tools, or chemicals, is another important step in car detailing. You must use high-quality products to gain the trust of your customers. Due to their incredible versatility, microfiber towels make that list. Microfiber towels (with a raised pile) are intended to lift dirt and dust from any surface rather than simply sliding them around.
Dust and dirt adhere to microfiber, making it ideal for use on wheels, tires, and interiors. You'll undoubtedly require a large number of these for both the interior and exterior. As a beginner, you can get these for a few dollars each almost anywhere. Additionally, you should start with premium car soap instead of using waterless sprays or rinseless car wash products. If you don't know how to safely apply waterless products, good old-fashioned soap and water are much safer for beginners.
Take care of your customers
If you're thinking about starting your own car detailing business, you probably already have some customers who will support you. You have friends and family, of course, but these are just the starting points. To build a successful detailing business, you must find new ways to reach your customers, create new opportunities, and view each detailing job as a gateway to winning two more.
Begin a loyalty and referral program, which means maintaining a job calendar and sending customers reminders when their vehicles are due for more detailing. Connect with fleet managers so that a single contact can get you multiple cars to detail on a regular basis. Rather than jumping from one detailing job to the next, upsell your best customers to a subscription model for year-round detailing packages.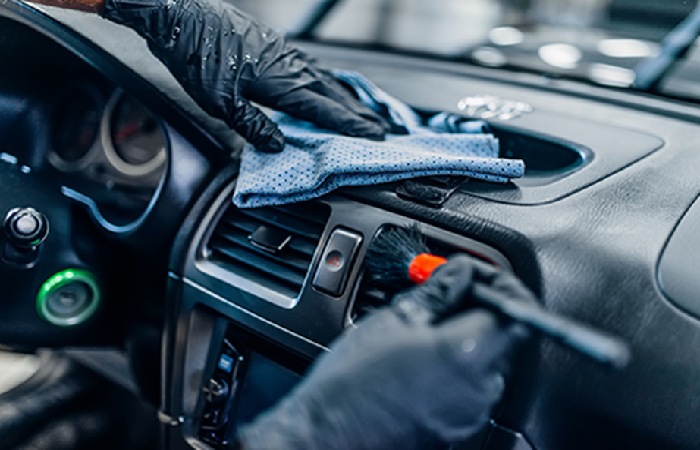 Obtain the necessary paperwork and insurance
Before you start your car detailing business, make sure you have all of the necessary documents and insurance policies in place. Every city and state has different laws. Check with your local government for specifics on what is required where you want to locate your business. You will need various types of documents, like a business license from the county clerk's office in your area and a car detailing license, because not all states require a specific car detailing license. Check the laws in your state and find out what is required for this industry.
Final thoughts
Being an entrepreneur entails a high level of risk and uncertainty, but it is also a highly rewarding experience. You will go after your passion, earn money, and be your own boss. Having the right skills, conducting market research, acquiring the right tools, ensuring your business is license and registered, as well as branding and marketing plans are all important. Have the vision to provide services that will delight your customers while also allowing you to have fun and make money.