The hype about CBD and its products seems never-ending. This hemp derivative triggers a lot of confusion. Still, the science is pretty much clear – it's a safe, natural remedy for many diseases, but only if given as a treatment adjunct.
So far, this hemp derivative is still not an official medicine, only a supplement. The same goes for both human and animal use. So, if you plan to introduce CBD to your pet's routine, you should do some previous investigations. Here's some useful information for starters.
You can research the benefits of these products by reading reviews or participating in online forums or chats. Or you can ask other pet owners you know. Ultimately, you can (and you should) talk to your vet. Their advice will help you decide whether CBD supplements are the best choice for your pet's health.
It's common for people to wonder whether cannabidiol is safe for their furry friends. The good news is that it is! But the main thing to remember is that this compound can still trigger some side effects. That's because most owners make a common mistake – they give their pets the wrong CBD dosage. Or mix it with other medications or buy products of dubious quality, which can be harmful to the animal's health. But if you adhere to some general dosage rules, your four-legged friend won't feel side effects.
What Triggers Side Effects
You've probably heard of the natural origin of CBD (it comes from hemp). That makes this compound much safer than most pharmaceuticals created in labs. So you're probably wondering how something like that can have side effects. Simply, too much of everything can make your pet feel bad.
Your pup or cat can't overdose on CBD, at least not as they could with some other potentially dangerous medication. But when given to pets in higher amounts, this compound can have a wide range of side effects, from nausea and decreased appetite to sleepiness.
If your four-legged friend has a weak immune system, CBD may cause your body to produce more inflammatory substances in the blood. That could lead to an overactive immune system. This side effect can be avoided by limiting the amount you give to your pet and monitoring the dosage.
Most adverse symptoms are harmless and pass within a day, but you still should adhere to dosage guidelines. Even if you see no improvements, be patient and don't increase the dosage several times. Instead, do that gradually, and observe your pet. That way, you'll ensure your furry buddies get the best of cannabidiol.
Wrong Dosage
The amount of CBD you give your dog will depend on several things. Probably the most important are your pet's size and health condition. For instance, it's essential to follow the rule of 1 milligram of cannabidiol per every 10 pounds of dog's weight in dogs. In cats, that's not a general rule, as they are smaller, and their metabolism is faster than dogs. If you don't follow the rules, you may give your pet too much CBD. That will result in adverse and rather unpleasant reactions.
Visit the link below for more information on giving cannabidiol to cats:
https://allaboutcats.com/cbd-oil-for-cats
Drug Interaction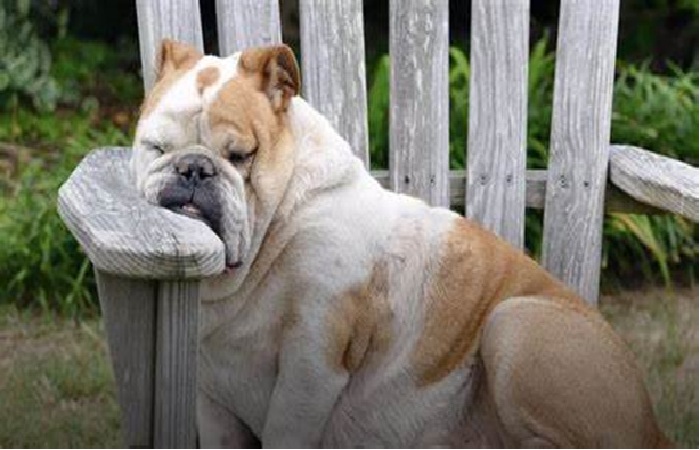 CBD usually boosts the effects of conventional drugs the vet prescribed to your sick pet. But it can also interact with many of them, especially if taken without medical supervision. That usually results in enhanced medication side effects, like nausea, cramps, uncontrolled peeing, etc. That doesn't have to happen if your vet suggests the correct dose of CBD and conventional treatment.
Low-Quality Products
Another issue with CBD is the unreliable information on products. As a result, some hemp goods could contain less cannabidiol than claimed. Also, some of these can even have high levels of THC or other toxic matters. As a result, you can easily give your pet less cannabidiol than required or something potentially harmful. For these reasons, it's important to follow the label's directions carefully.
Genuine hemp products for pets have a composition on their labels and COA proving their quality. Also, reputable manufacturers should note side effects on their products. These are rare and usually mild, but they still can happen. Also, you should always talk to your doctor before trying any CBD product on choosing the best supplement for your dog or cat.
Choose a Quality Product
Regardless of the pet breeds, CBD can be a great way to improve their lives. If you give them this compound as a supplement, you can expect improvements within a few weeks. But only if you don't skimp on quality hemp goods for your furry buddies.
When you buy CBD for your pets, choose a brand you can trust. Make sure to read about the manufacturing process, testing policies, and ingredients before buying. In addition, look for products formulated by vets or endorsed by experts who know about CBD. If you have any concerns, don't hesitate to reach out to your vet. Often, they can recommend a product that is right for your pet.
Although it's generally considered safe, CBD has to be given to your pets with utmost importance. Taking a lethal dose is almost impossible for animals, but they can still experience unpleasant effects if they overdo CBD. So the best thing you can do is follow dosage chart recommendations and consult a veterinarian before administering this supplement to your furry buddies.